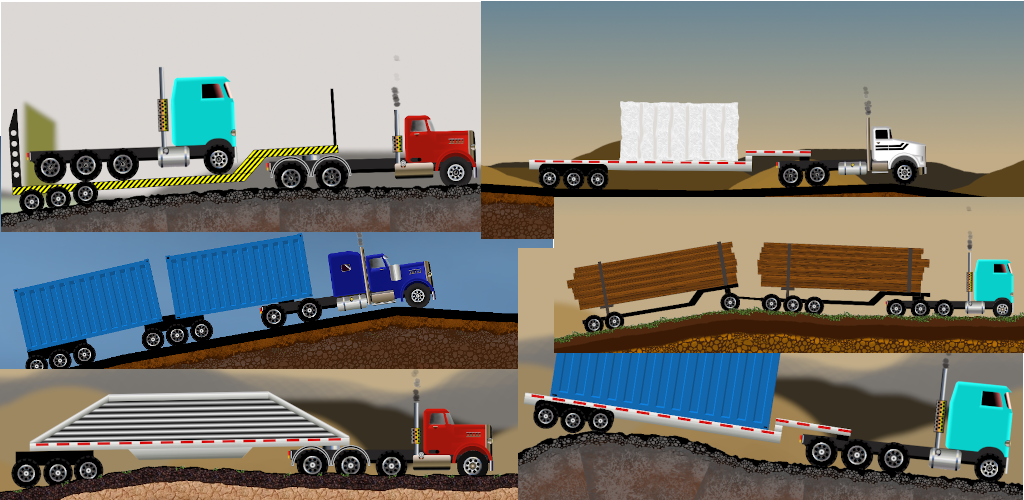 WheelieHaul
A downloadable game for Windows
Experience the joy of hauling heavy payloads on some really steep and hilly roads with your truck. WheeliHaul is a fun truck simulation game. If you are a truck enthusiast, accept the challenge of hauling heavy loads on some steep roads, muddy puddles, rickety bridges, and more. Have fun in the way maintaining the right gear, speed, and momentum. WheelieHaul is a game of endurance in all of the right ways.
Features:
12 levels with increasing difficulty
6 different trucks
Drive over various terrains with numerous obstacles
Manual transmissions
PC Controls:
Left/right arrow key for acceleration
Down/Up key for brake
q key for shiftup
w key for shiftdown
Download
Click download now to get access to the following files:
WheelieHaul-Windows.zip
33 MB
Also available on

Comments
Log in with itch.io to leave a comment.
Looks great but a bit difficult as first trial :)
Thanks for playing and the feedback. Actually, I wanted full involvement and concentration of the player. Once you get the hang of the control, you will get the real fun. I will try to add different difficulty options in the future release though. Happy playing ;)
My issue was when I stuck at the slope I had almost no solution, just restart. Tried to push back and start again (eg Level 1) but did not help. But maybe that is the challenge ;) Some visual feedback would be also fine about rpm or some 'torque meter' to indicate if I should shift up or down.
But anyway, nice game, I will spend some time to try to solve the levels :)
I will definitely keep the visual feedback in mind in the next update.
You can try to get it from Google play, it is also free this month. You might find the control in mobile a bit more comfortable than in PC. All the best :)